This site has archives of the old Lauren Lee Smith official website. I'm saving these here in case that archive disappears as well. None of the following material is my own.
---

Lauren's Biography
I was Born in Vancouver, British Columbia in 1980. I am the stepdaughter of a documentary filmmaker and as a consequence, I became well acquainted with a public lifestyle at a young age. It was my exposure to filmmaking that ignited my desire to act. I traveled the world with my family as a child. When I was 14, my stepfather moved the family to Los Angeles, California. There I was approached by a fashion scout and quickly began a professional modeling career. At 19 I went back to Vancouver after several international fashion shoots.

In August 1999 I signed with an agent. Shortly thereafter, I was cast for my first professional acting job-a featured role in "Get Carter" starring Sylvester Stallone. Since then I have appeared on shows such as MTV's boy band parody "2Gether" and James Cameron's new series "Dark Angel" for FOX.

In 2000 I was busy shooting the three part mini-series "Christy" in which I play the lead charactor. I am pleased with the final products and I am sure those who enjoyed the first film will love the final conclusion!

Film & Television
The Wedding Dress, Large Principal
Beyond Belief - the murder of Roy Henessey, Lead
Christy - A New Beginning, Lead
Christy - A change of Season, Lead
Christy - Return to Curtter Gap, Lead
Homewood PI, Principal
Dark Angel, Recurring
2gether - the series, Recurring
2gether - the movie, Supporting Lead
Get Carter, Featured

Theatre
Twelfth Night, Olivia
Cymbeline, Immogen

Special Skills
Snowboarding, (novice) ice skating, rollerblading, basketball, swimming, horseback riding, Fashion modeling, has lived in Europe, Central America, U.S.A., and Canada.

Statistics:
Height: 5'9"
Weight: 125
Hair: Blonde
Eyes: Blue

Agent:
Roxanne Kinsman,
Kirk Talent Agencies Inc.
(604) 682-5351
fax (604) 684-9040
kirktalent@canadafilm.com

LLS was nominated for a Gemini for "Double Vision."

Pictures
Lauren at 7 years old
Modeling: Headshot 1 2 3 4, Modeling 1 2 3 4 5 6 7 8

2ge+er: 1 2 3

Christy

---

http://www.youtube.com/watch?v=g66nuNQbhuc&list=UUXBN-jaeRDy7reW-oj44WWw&index=2&feature=plcp
>
> http://www.youtube.com/watch?v=e8MEkqOGjHg&list=UUXBN-jaeRDy7reW-oj44WWw&index=4&feature=plcp
>
> http://www.youtube.com/watch?v=v8G_yFFM4AI&feature=youtu.be
>
> http://www.fashionmagazine.com/blogs/fashion/2012/06/06/whats-in-your-bag-lauren-lee-smith/
>
> http://www.insidevancouver.ca/2012/06/12/this-weeks-featured-vancouverite-lauren-lee-smith/
>
> http://www.youtube.com/watch?v=g66nuNQbhuc&feature=relmfu
>
> http://www.theglobeandmail.com/globe-drive/car-life/my-car/the-fruit-of-lauren-lee-smiths-labour/article1983714/singlepage/#articlecontent

This site has archives of the former Enchanting Emma website as it was prior to its disappearance; none of the following material is my own.
---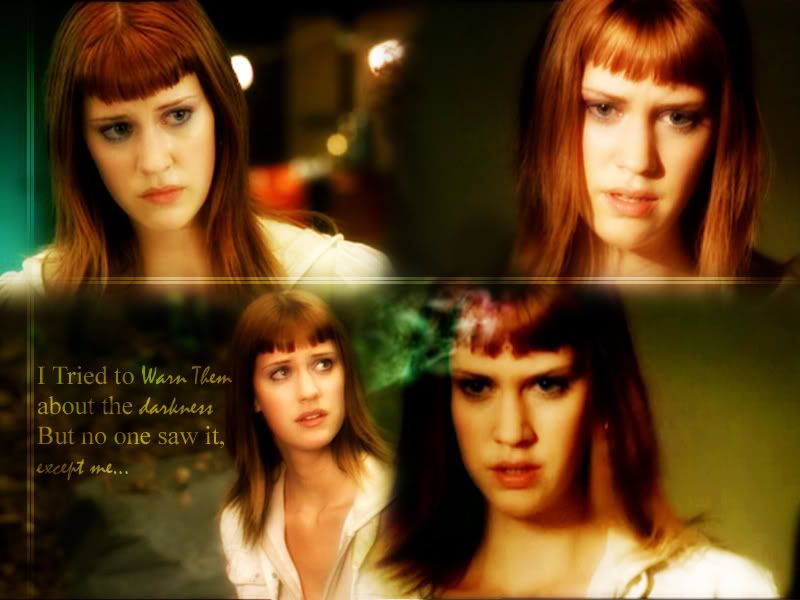 This site is devoted to all things Emma,a psionic on the television program MUTANT X. It is also fast becoming a site for Lauren Lee Smith the actress that played Emma.
This is the new home of Enchanting Emma and I would love to thank my host for this wonderful opportunity.

Lauren's Current Projects:
- The L Word
- I Want To Marry Ryan Banks
- The Survivors Club

03/03/04: Three new sections up about Lauren's new roles. They are An extended filmography with detailed descriptions about every project, a photo gallery of some of Lauren's roles and a Behind-The-Scenes picture gallery. Enjoy!

02/01/04: New layout to celebrate Lauren's return to television. Hopefully I can get caught up with all of her activities asap. My future plans for EE are: pages for each tv show she has been on including screen captures, updating the emma bio, uploading all of the pictures and therefore the media section, adding to the news stories about Lauren as well as posts she has made at her official message board.

In other news Lauren is leaving Mutant X, after two seasons she is leaving the show, and will be replaced by Karen Cliche as "Lexa" Please note that this site will not go down just because she will not be on the show anymore, I hope to follow Lauren's career as well and turn this site from just an Emma fansite into a Lauren site as well, since most of those seem to have disappered.

Emma senses that 19121 people have visited Enchanting Emma.

Enchanting Emma is the sole property of Iris
I do not own Mutant X.
The show and its characters are the property of Marvel Entertainment, Fireworks Entertainment, and Tribune Entertainment; all rights reserved.

---

Emma DeLauro biography

Emma deLauro was born and grew up in Seattle. She was the daughter of two eccentric hippies who believed in magic. Through most of her childhood Emma was not exposed in great length to technology, and still has a slight aversion to it. It was also revealed that her parents once lost her at a concert, and by using her powers Emma found them again.She is a mischievous knockout in her early 20's - a telempath who can communicate her own feelings - and receive the feelings of others around her.
Emma can't read thoughts, but she can sense in great detail an emotional state of mind - and learn an awful lot about another person from it. When these gifts combine with her party girl personality, fun and trouble are a double guarantee.

Throughout Emma's tenure with Mutant X she has been through many trials and tribualtions. The first was before she was even recruited to Mutant X and was being chased by Thorne and his men. She felt isolated by her powers, and used them on unsuspecting shoppers, in order to have them buy more merchandise. She reveled in her powers and used them for her own gains until she met Adam, and put them to better use in the Mutant X team.

She has also been visited by friends like Michelle Bigilow who wish more then a trip down memory lane. Michelle used Emma to gain access to Sanctuary, and was only brought down by Emma's actions. This started a pattren of betryal in Emma's life that has never abated.

Emma has also been killed [almost] by a mutant named Caleb. Caleb needed mutant energy to survive and Emma soon found herself a victim of his seductive charm. She survived only through the combined efforts of the Mutant X team.


Emma has also had her powers mutate from an invisible telempathic intrusion, to "psionic blasts", and it was revealed [in Whose Woods These Are] that she has depths unexplored by even Adam. This is shown when she goes "broadband" and creates a black wave of fear which makes enemy soldiers run in terror, and when she "mind wipes" Jesse to keep him from remembering her use of the "broadband wave".


In "Sign From Above" Emma met a young man named Kyle. She could sense nothing from him and finally felt free of the burden which she holds in many relationships, the ability to sense whatever someone is feeling good or bad. Yet at the end of the episode it is revealed that Kyle is a mutant-spianl-fluid drinking alien and he leaves her. Emma now thinks that she would rather rely on her powers than trust anyone.

Emma met her "soul mate" in a young precog in "At Destiny's End", Tyler was her true love and Emma was willing to risk everything including her life to save him. Sdaly Tyler scarificed himself for Emma, but not before professing his love. Emma was deeply scared by that experience, and has resentment towards Brennan because of his continued beratel of their [Tyler and Emma's] relationship.

---

Emma Fashion Gallery
A Gallery focusing on Emma fashion moments, both good and bad.
Some of the choices makes one wonder, who dresses these people?
I have also come to the conclusion that the wardrobe department loves to dress Lauren Lee Smith in shirts that have a key hold neckline...this is a good choice as it is a good neckline shape for her, and it emphasises her collarbone, shoulders and long neck. Which are all nice features for Lauren.

All of the graphics in this gallery are from The Official Site. No Copyright infringment is intended.

---

What's in a name? Emma
--------------------------------------------------------------------------------
The name of Emma creates a restless, creative nature that takes you into many ventures, but does not allow you to see things through to a satisfactory completion. Yours is a versatile, musical, artistic, but independent nature and you must have the freedom to express your creative ideas and abilities to be happy. An urge for independence causes dissatisfaction and frustration in close relationships and you find the "ties that bind" restricting.
The qualities of this name would find a more constructive outlet in work that involves high-pressure selling or promotional activities, possibly in community affairs, for it contains a positive, driving power.
It is difficult for you to merge with others; although you have quickness of mind, you lack tolerance and can give way to impatience at another's slowness or shortcomings. If you cannot complete your plans when you wish to do so, you could suffer intense moods of depression and extreme sensitivity in the region of the solar plexus, resulting possibly in ulcers or nervous disorders.
This name could take you into bitter experiences through impulsive action. You need more stability to find peace of mind, relaxation and happiness in life.
--------------------------------------------------------------------------------
http://web.archive.org/web/20040717070007/http://www.kabalarians.com/

---

Googlism

What is Googlism?
Googlisms was created as a fun tool to see what Google "thinks" of certain topics and people. Of course, the results are not really Google's opinion, they're yours, the web site owners of the world. Within the Google results are thousands of your thoughts and opinions about thousands of different topics and people, we simply search Google and let you know what website owners think about the name or topic you suggested.

Emma DeLauro
emma delauro is played by
emma delauro is a mischievous knovk out in her early 20's a telempath who can communicate her own feelings and receive the feelings of the others
emma delauro is an old high school friend
emma delauro is a psionic in her early 20's
emma delauro is a psionic telempath
emma delauro is a telempath who can communicate her own feelings and receive the feelings of others around her
emma delauro is a telempath who can sense the feelings of others around her
emma delauro is a telempath
emma delauro is a telepath
emma delauro is a mischievous knockout in her early 20's

Lauren Lee Smith
lauren lee smith is headed for a hard run in with either jason voorhees or freddy kruger in the new teen slasher epic
lauren lee smith is in the hot seat in a pierre paulin mushroom chair
lauren lee smith is a great actress
lauren lee smith is the most beautiful woman in the world no
lauren lee smith is wonderful and brings her own sense of the character to the part
lauren lee smith is a mischievous
lauren lee smith is emma desalvo

All information on this page is from googlism.com

---

Feasibility of Emma's Powers

Emma is probably the toughest of the four to come up with a reasonable sounding "How does it work?", but I think I might have come up with one.

The human brain produces it own electromagnetic field due to all of the neurons firing and other electrochemistry going on within the cells. Emma is able to sense and interpret this electromagnetic field using a means simular to that of various animals that are able to sense the earth's electromagnetic field. Emma's sensing ability is tuned to the electromagnetic frequencies that are generally produced by the human brain. The fields created by the brain are not that strong thus Emma's sensors would have to be fairly sensitive - a strong field or multiple fields would have the tendency to overwhem her.

So far so good, right? The handwaving is making sense? Okay - now to the tough part - How does Emma manipulate other people's electromagnetic fields to influence their emotions? My take is that she possesses the ability to produce an electromagnetic field (perhaps using cells simular to what I proposed for Brennan), and can direct it to another person, thus altering the target's brain electrochemistry. As she increases the charge on the field, the intended effect on the target can change from emotion manipulation to outright capacitation.

The cells wouldn't necessarly be concentrated in one location. For example, the organelles required for producing the fields could run along the spinal cord, up and along the skull. The polarity of the cells control the direction of the field, and the field effect is emitted where the terminus of the cells is located. Thus Emma's head wouldn't have to be enlarged in order to produce the desired effect.


- Vindibunny

---

The Tattoo and The Piercing

There have been many scenes in Mutant X where a tattoo and piercing have been visible on Emma, here I have photographic proof. I have found only one concrete shot of Lauren's tattoo but am searching for more.
The piercing is obviously a belly button piercing and I have found three shots of it.
All of the pictures here come from LaurenLeeSmith.com

---

Lauren's Filmography

Television
MX - Emma DeLauro
A secret government project to create genetic mutants results in them being released into the general population. One of the scientists responsible, Adam, has sworn to try and help them, while his co-partner, Mason Eckhart, plans on using the project for his own ends. Adam assembles four mutants and forms the group "Mutant X" to help mutants everywhere, and oppose Eckhart.

The L Word - Lara
'The L Word' is billed as the intimate story about the lives and loves of a group of lesbian friends living in Los Angeles. Lauren is a sous-chef at a country club and the girlfriend of Dana, a closeted lesbian.

I want To Marry Ryan Banks - Runner Up
The story is about a down-on-his-luck celebrity trying to revive his career through a new reality TV series. Jason Preistly's character (Ryan) and bradley Cooper's character are both in love with Emma Caulfield's character (Charlie).

The Survivors Club - Meg
The project revolves around three women -- Jillian (Roma Downey), Carol and Meg -- who are raped by the same man. They band together in the Survivors Club to help police track him down. On the opening day of the rapist's trial, he is assassinated by a sniper, and the three women find themselves going from being rape victims to becoming murder suspects.

2GE+HER - Erin Evans
Dark Angel - Natalie (Only in Pilot) 12 genetically enhanced childern escape from a military base that created them. 10 years later, after The Pulse, a magnetic bomb that destroyed every computer in USA, has struck, Max Guevara, one of the 12 escapees, is a bike messenger in (what's left of) Seattle and with cyberjournalist, Logan Cale, she tries to rid the world of crime and corruption, avoid her creators and uncover her past.

The Twilight Zone - Eve
playing "Eve" in episode: "Sunrise" (episode # 1.43) 21 May 2003

Beyond Belief: Fact or Fiction - (1997) in episode: "Murder of Roy Hennessey" (episode # 4.1)

Movie
2GE+HER - Erin Evans
The hottest boy band today is the Back...er, Whoah. When the manager, Bob Buss, gets fired he hears Jerry and decides to start a boy band. He finds some other guys, named Chad, Doug, Q.T, and Mickey. They have just a few days until their first gig in Jacksonville.

Christy Choices of the Heart - Christy Huddleston
In A Change of Seasons, Christy returns to Cutter Gap with her adult daughter, Catherine, and narrates an episode in her life as a young schoolteacher. The story picks up where the PAX production, Return to Cutter Gap, left off. In this recollection, typhoid sweeps the region, and Christy's faith is tested when her best friend succumbs to the disease. Christy (Lauren Lee Smith), Alice (Diane Ladd), Dr. MacNeill (Stewart Finlay-McLennan), and David (James Waterston), the local preacher, do what they can to save the rest of the inflicted, but they can only do so much. Towards the end, Christy gets engaged to one of the men, but then he contracts the disease. Fortunately, he recovers, but things end on an ambiguous note as Christy appears to have lost the friendship of the man whose affections she spurned.
Christy: A New Beginning
Christy (Lauren Lee Smith) and the rest of the Cutter Gap community are just beginning to recover from a typhoid epidemic when a storm hits the rural alcove. In A New Beginning, the second of a two-part PAX production that began with A Change of Seasons, she gets stranded in the forest with Dr. MacNeill (Stewart Finlay-McLennan), and her fiancé David (James Waterston) risks life and limb to rescue her. Despite a loss of property, the town makes it through the storm relatively intact, but many have been changed by the experience. Christy, for instance, has come to see Dr. MacNeill in a new light, thus questioning her engagement to David. Will she marry the preacher or break off the engagement? Marriage is on the minds of several characters in this engaging recollection by the elderly Christy about her experiences as a young schoolteacher in the Smoky Mountains

Get Carter - Girl #2
Jack Carter, a mob enforcer living in Las Vegas, travels back to his hometown of Seattle for his brother's funeral. Carter realizes that the death was not an accident, but a murder. With this knowledge, Carter sets out to kill all those responsible.

The Wedding Dress - Hannah Pinkham
This dress will change the lives of six brides forever.

---

Mutant X


On a mission to protect the unwitting subjects of a covert human genetics program gone awry, Adam and his MUTANT X team set out to find these new mutants before they can be hunted down and exploited for their special powers.

There are four types of mutants: Ferals, Elementals, Psionics, and Freaks.

Ferals: Possess both human and animal DNA. As a result, they have an instinctive link to the animal kingdom. They have the strength, speed, agility, and cunning of animals.
Elementals: Have the ability to manipulate the forces of nature. These include; electricity, fire, and water.
Psionic: Have advanced mental abilities. They are able to use their minds to manipulate people or to find out information from them. These include being a telepath, an empath, or a telecyber.
Freaks/Moleculars: People who do not fit into any of the other three categories. They have abilities which range from stealth to the power to change ones molecular density.

The Mutant X team is currently made up of 5 people;

Adam, the human leader. He is the " strategist, tactician and moral center of Mutant_X. It was his genetic research that inadvertently created New Mutants - and he takes as his responsibility the salvation of these innocent victims of society."

Shalimar Fox, a feral. She is "uncannily fast, inhumanly agile and sensually feline."

Brennan Mulwray, an elemental. He controls electricity and can generate enough to power a small city.

Jesse Kilmartin, a freak/molecular. He can change his bodies mass, "going from rock solid as a stone wall one moment-then walking through a stone wall the next."

Emma Delauro, a psionic. She can manipulate minds,and is "a telempath who can communicate her own feelings - and receive the feelings of others around her.

Their archnemis is Mason Eckhart, the leader of the biotech firm The GSA, who is always trying to hunt them, and all other new mutants down, and kill them/put them in stasis.

The Mutant X Team.