Tina Benedict -- Played by Laura Vandervoort

Tina Benedict (formerly Tina Denning).

Mutant Type: Feral (Amphibian).

First Appearance: "Russian Roulette."

Quote: Jesse: "You're sure they saw you using your new mutant abilities?"
Tina: "I mean, there's no way they could have missed it. I was underwater for 20 minutes!"

Details: Tina's new mutant abilities allowed her to remain underwater for long periods of time. After Brennan Mulwray and Jesse Kilmartin rescued Tina from Russian bounty hunters Yuri Pogrebin and Sonya Barovsky, Tina was adopted by safehouse operator Steven Benedict and his wife Caroline.

From Mutant X Lives's missing mutant list: TINA DENNING Age 14. Amphibian Feral. Caucasian, 5'4", 125 lbs. Hair light brown (often dyed). Eyes vary from brown to pale green, depending on power application. A water-breather. Disappeared from her foster home on 10/30. Please contact Steven or Caroline Benedict with any information via the MXL hotline, Case # 87TINA. Message to Tina: "All is well with Danny now. Please come home and we'll be a family again." Dad & Mom.

---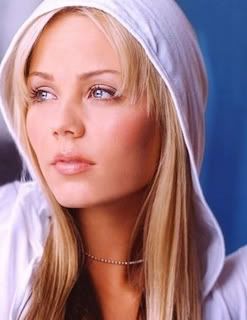 Laura Vandervoort

Return to The Mutant X Warehouse