Miranda Davis -- Played by Bree Williamson

Miranda Davis.

First Appearance: "Crossroads of the Soul."

Quote: "I half believe that you are what you say you are, an outsider. But since they don't exist, then that means I'm in love with an angel."

Details: Miranda cared for Brennan Mulwray after he crash-landed in New Hope, the mining town which Dr. Alfred Marcus had insulated in an electronic bubble. Fearing that the town council might make him disappear like her father for his claims of being an outsider, Miranda advised Brennan to pretend that he was Gerald Gilbert's son, Ben. Miranda's ex-boyfriend Josh Marcus set Brennan up for murder after he discovered the truth, but Miranda and Gerald were able to rescue Brennan from corporal punishment. Mutant X saved the day by destroying the force-field generator, yet Miranda opted to remain in New Hope rather than venture out into the real world.

Trivia: The actress who played Miranda in this episode, Bree Williamson, went on to play Forbes March's girlfriend Tess on the ABC soap opera "One Life to Live."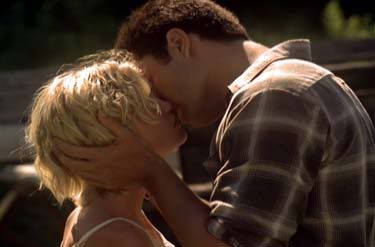 Return to The Mutant X Warehouse