EDD Scanner & Biobed.

First Appearance: "Shock of the New."

Details: In Adam Kane's words, the most frequent use of the biobed's EDD scanner for new mutants is "to diagnostically calibrate your genetic enhancement and identify any adjustments that may be required since your new mutant DNA is in a constant state of evolution." It has also been used to an ill new mutant's body functions (Brennan Mulwray in "Russian Roulette" and Rick Bellamy in "The Meaning of Death"), extract DNA gene sequences from a new mutant (Charles Marlowe in "The Meaning of Death"), to stabilize a new mutant's DNA (Danielle Hartman in "Whiter Shade of Pale,"), to scan for bodily injuries (Shalimar Fox in "Altered Ego," Lexa Pierce in "She's Come Undone"), to re-integrate two personality halves that have been split (Emma deLauro in "Double Vision"), to mimic brain waves (Adam in Nothing to Fear"), and to copy a person's facial features (Vic Collaruso in "Once Around").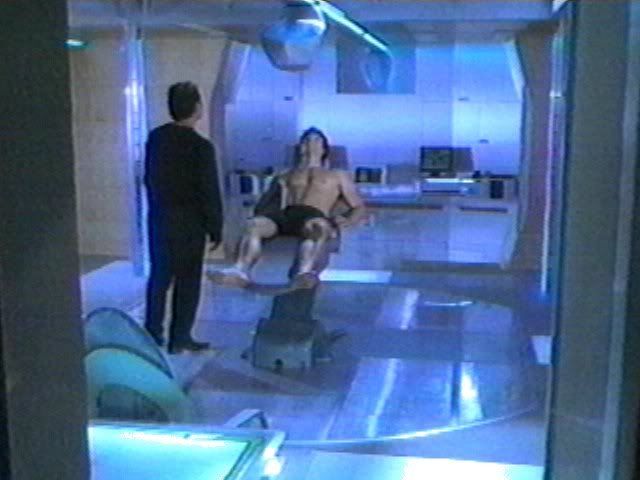 Return to The Mutant X Warehouse